Privacy Policy for Card Payments
- Information according to Articles 13, 14 and 21 of the General Data Protection Regulation (GDPR) -
Käfer attaches great importance to the protection of your privacy and complies with the legal data protection regulations.
This Privacy Policy applies to the following companies of the Käfer Group:
Käfer AG
Eventstars GmbH
Feinkost Käfer GmbH
Käfer Autowelt GmbH
Käfer Berlin GmbH
Käfer Delikatessen Markt GmbH
Käfer Gut Kaltenbrunn GmbH
Käfer International GmbH
Käfer Lizenz GmbH
Käfer Service GmbH
Käfer Service Hamburg GmbH
Käfer Service Holding GmbH
Käfer Zentraleinkauf & Logistik GmbH
Käfer's Theater-Gastronomie GmbH
Palais Lenbach GmbH
Here you will find the commercial law mandatory information: www.feinkost-kaefer.de/disclaimer.
In the following we would like to explain to you, who deals with your personal data during card payments and how.
Responsible for the Cash Registers
The responsible entity in terms of data protection law results from the contractual relationship with the corresponding companies (see above).
CARD PAYMENT SERVICE PROVIDER:
Responsible for the Payment Process of Card Payments:
Concardis GmbH
Helfmann-Park 7
65760 Eschborn
Further information on data protection: www.concardis.com/datenschutz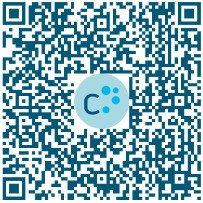 We provide the following payment details - without names - to our above-mentioned card payment service providers
your account number or IBAN
bank code (BLZ) or BIC/SWIFT
the card expiration date and the card sequence number of your card
date, time, amount of payment, location of the terminal
These data are needed to check and process your payment. In addition, they serve to prevent card misuse and limit the risk of payment default. For this purpose, maximum amounts for payments are set within certain periods. The card payment service providers can set different maximum amounts for different cards.
The card payment service providers will also be notified if a direct debit has not been cashed by your bank or has been revoked by you (return debit note), unless you have claimed rights from the underlying transaction (e.g. because of a material defect). The message is included in a card payment service provider lock file and is also used to prevent card misuse and limit the risk of payment default. As soon as the claim is demonstrably settled, the entry in the respective lock file is deleted.
With the help of this information, card payment service providers can make recommendations to merchants connected to the system as to whether a card payment can be accepted. The card payment service providers can for this purpose
use return debit information for card payments from all companies affiliated to their system;
evaluate for a short time - a few days – payment information also cross-dealer to prevent card misuse;
in addition, only evaluate payment information received from the same company.
A use of your data for the purpose of a general credit check does not take place. Your payment details are exclusively used for the above purposes.